Pengu KIDS is a down coat brand for kids
My name is Maile Mölder and I am the founder of Pengu KIDS brand.
Once I had a dream. Dream to make beautiful things. At that point I didn't know I was going to launch a brand for children.
Today, Pengu KIDS stands for nicely dressed children – almost like adults, but not quite.
As a mother of two I saw the need for kids outerwear that is stylish and chic. It was painful to see girls wearing short sports jackets with dresses or skirts and to hear boy's mothers dreaming of longer jackets for their boys.
Coming from Estonia we know how cold and hectic the climate can be. Therefore we have taken it to our aim to make our little customers feel warm and comfortable. The shell fabrics and the softest down fillings are chosen amongst the best ones. Kids love the softness of our coats and jackets.
Down is perfect for your little princess or prince. It is light to wear but protects your child from cold wind and humidity. If your child is wearing Pengu you will have peaceful mind.
All Pengu's styles, playful details, colours and patterns are designed by Pengu's designers in Estonia.
"I had a dream that girls wearing dresses should not wear sporty jackets on top of it.
Instead, there should be stylish knee-length coats covering them up during cool winter days."
This is how the kids down coat brand Pengu KIDS started at 2015.
Maile Mölder, founder of Pengu KIDS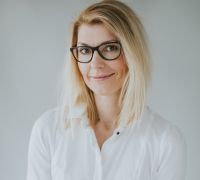 If you'd like more information about our products or wholesale opportunities, please contact me:
+372 522 7900
Follow us:
SCANDIKIDS
Tallinn, Rocca al Marek Keskus, 2nd floor
www.scandikids.ee
Laste Maa & Ilm
Tartu, Aparaaditehas
https://www.facebook.com/LasteMaajaIlm/
This is a text block. Click the edit button to change this text.